Anti bullying week
RIGHTS RESPECTING: Article 30 - I have the right to speak my own language and follow my family's way of life.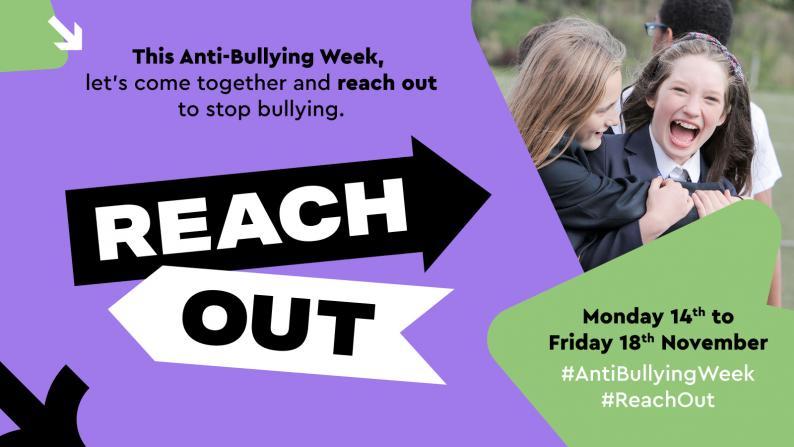 If you need to find out more about anti-bullying you may find the following websites useful:
Be assured to make an appointment to see your child's class teacher should you wish to discuss any concerns you may have regarding your child.
Every November, take a look at our blogs for more information about what we do in school during Anti-Bullying Week.