Laudato Leaders

Our Laudato Si club is inspired by the great encyclical created by Pope Francis on care for our common home. Our leaders ensure that we are doing all we can to be environmentally friendly around school and are pioneers in research and environmentally friendly school projects. We are trying to achieve the Live Simply award so have various activities and missions to complete this academic year. This wonderful club is overseen by Mrs. Binney and Miss. Salter.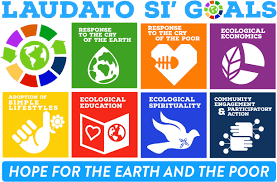 Spring 1 week 3
The whole school took part in a competition led by the Laudato Leaders, to see which class could collect the most bottle tops. The Laudato Leaders needed bottle tops for an art project they wanted to create to draw people's attention to the importance of recycling. Everyone was blown away with how many the school collected and a special shout to Years 2 and 4 who both collected and amazing 294 bottle tops per class!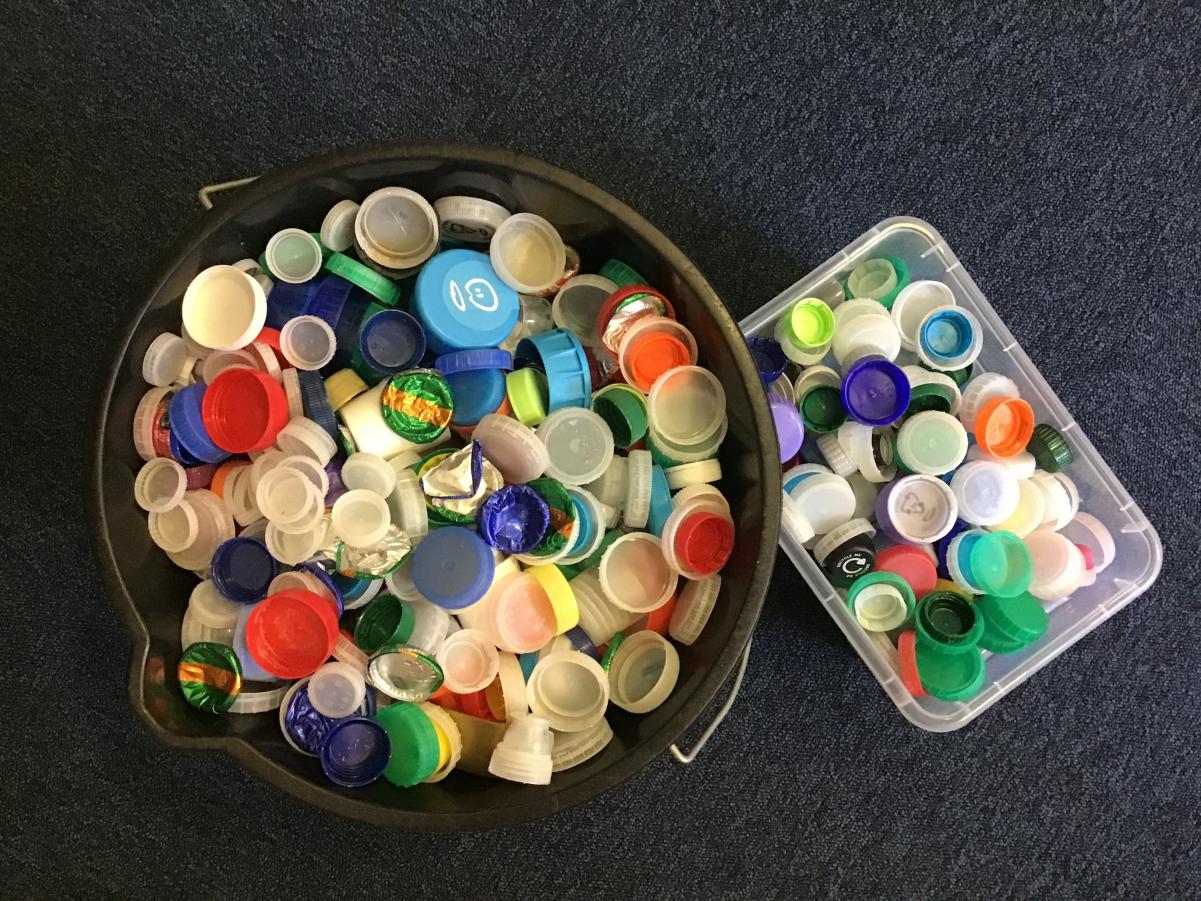 Spring 1 week 5
The Laudato Leaders led everyone in The Big Lent Walk with CAFOD. We had a special visitor come and launch it with an assembly and then everyone met on the yard to start off our walking challenge - each class was trying to walk 200km in 40 days. We had lot's of fun completing this challenge. Please see our twitter for lot's more pictures and videos
Spring 2 week 2
The Laudato Leaders were given this challenge;
We are going to be creating an outdoor prayer area called our 'Praying Paradise.' Your task is to speak with your class to find out what resources we will want/need in our Praying Paradise.
Look at all the wonderful ideas the classes came up with!
Spring 2 week 4
It was a very exciting day today as our long awaited Greenhouse was built and ready for us to use! We decided with Miss Salter's help, where would be the best place on our playground to place it. Come back later in the year to see what we decided to plant in it.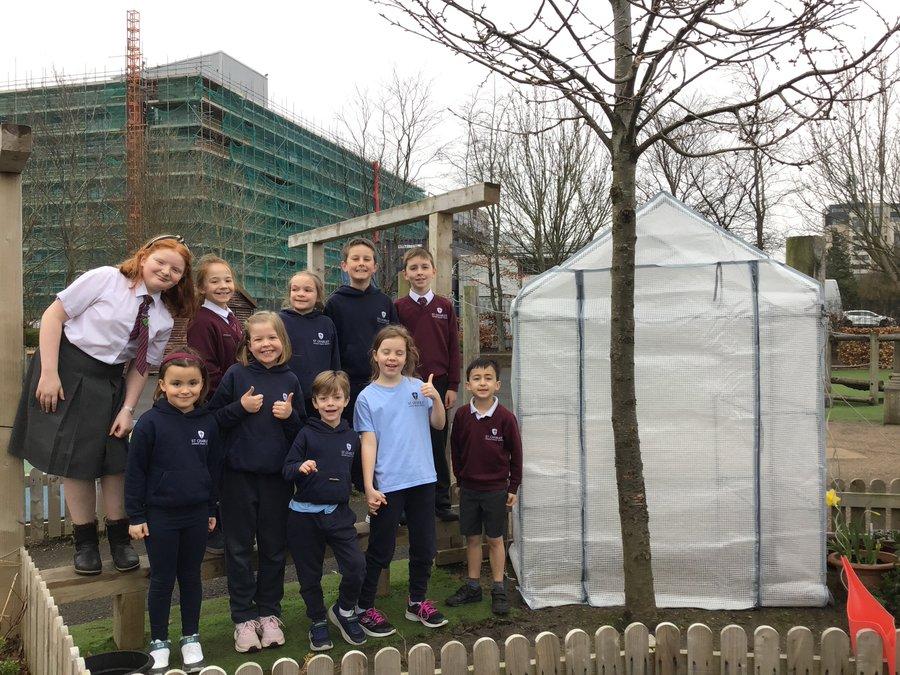 Summer 1 week 1
The Laudato Leaders led a fantastic whole school assembly all about Earth Day. They talked about different ways we can all help, such as switching off light bulbs, not wasting water by leaving taps on and limiting food waste. We discussed the importance of all creatures and habitats which then made us decide to plant insect friendly flowers in the greenhouse
Summer 1 week 3
The Laudato Leaders had to wait for it to stop being windy and for the greenhouse to be secured down but we finally managed to get our and plant! They all worked together to plant various herbs, flowers and some vegetables
Summer 2 Week 1
The Laudato Leaders were busy this week doing a recycling project using all the bottle tops the school collected earlier in the year. They discussed what they wanted to create and then got busy laying out the different coloured bottle tops into position. Miss Salter had to use super glue and the glue gun to fix them to the shower curtain. One of the Y6 Laudato Leaders came back and wrote the beautiful lettering to finish it off! We hung it in our yard for everyone to see and to remind everyone to help look after the planet.