Staff Team
There are no employees in our school who have a gross annual salary and benefits of £100,000 or more.
Mrs Louise Nealings
Head Teacher, Assistant SENDCo and Designated Person for Child Protection (DSL)
I joined the St Charles' team in 2012 as Deputy Head Teacher. I have taught in Catholic schools for over 23 years and have been a senior leader for 13 years. I have recently trained to be a Catholic School Inspector and have enjoyed spending some time working for Bishop Bewick Catholic Education Trust this year, as well as leading our wonderful school team.

The children in school already know my favourite subjects are Maths and Science. Before completing my PGCE, I studied Medical Physics at University and I hope to inspire lots of children to think about careers in these fields.

I have an interest in supporting pupils with additional needs in school and I love watching children overcome barriers and achieve things they never thought were possible.
I enjoy running outside of school and did you know I used to be an Irish Dancer?
I am really proud to be part of such a wonderful school community and leading this amazing team.
---
Mrs Kaye Binney
Deputy Head Teacher, SENDCo and Designated person for Child protection.
I have been teaching for 14 years and became part of our amazing school family in 2016.
With a love for maths and science and after watching too much CSI on television, I studied Forensic Chemistry at university. This drives my passion for STEM at St Charles'.
Outside of school I love to stay active on my Peloton, go running and go to bootcamp when I get the chance. I also keep active walking my two very naughty dogs, Frank and Crumpet! In the school holidays I love to travel with my family and explore new places in the world.
Did you know my signature dance move is the worm?
I think St Charles' is an incredibly special place to be and I am delighted to be part of the warm, welcoming team
---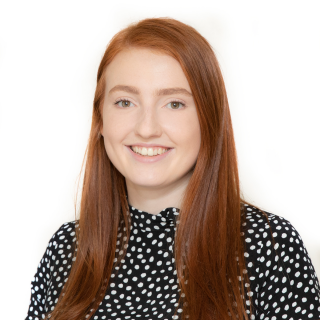 Miss Rebecca Thomas
Senior Leader, Acting Deputy Head Teacher, DSL, SENDCo and Year 6 Class Teacher
I have been a part of the St Charles' community for 5 years teaching in Key Stage 1 and 2. I am currently teaching in Year 6.
My favourite subjects are Humanities, English and Maths which I love to teach. I also love reading, especially fictional stories. My current favourites are Pig Heart Boy by Malorie Blackman and Skellig by David Almond.
As the children will know, I am very competitive and love playing sports. In my spare time I love to play netball. I love singing too…unfortunately for the children!
I feel very lucky to be a part of the St Charles' community of staff and pupils, it's a very special place to be.
---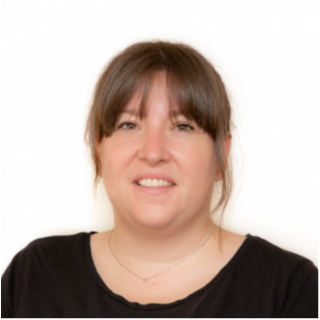 Miss Emily Salter
Nursery Teacher
I have worked across the school in different roles, including my recent role as Forest School Leader. I am really excited to deliver Forest School sessions and develop our site in the next year.
I am also in charge of the school library and I love hearing all the children's book recommendations – I wish I had time to sit and read them all! I studied Geography at University so I am particularly fond of that subject. However, I also enjoy teaching art and being creative, even if I am not that good at drawing.
Outside of school I am a Girl Guide member, being a Rainbow Leader which I love. I have been in Girl Guides since I was 7 as a Brownie.
---
Mrs Charlotte Birkbeck
Early Years Leader and Reception Class Teacher
I have been teaching for 14 years and have taught across the primary age range.

I am an experienced Phase Leader and have led many subject areas including English, Mathematics and RE. My favourite subject is English. I love to read and explore books especially picture books! I also enjoy art and history, being creative and learning about the past!

Outside of school, I love spending time with my husband, my little boy Jake and my dog Rosie. We enjoy long country walks and exploring different woodlands.
---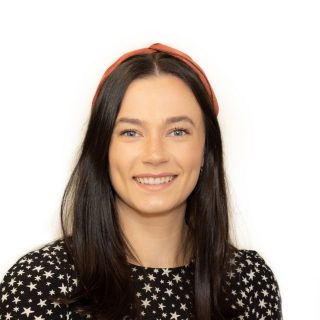 Miss Olivia Cowan
Year 1 Class Teacher
I joined St Charles' in September 2022 after completing my PGCE, which was both insightful and rewarding. Over the course of the year I have enjoyed seeing the children develop whilst making lessons fun and engaging. I can't wait to have the opportunity to do the same for the children at St Charles'.
My favourite subjects are Art and Science. Before completing my PGCE I studied photography and prior to that I worked as a dental nurse. Outside of school, I like to keep active with activities such as running, while also maintaining my hobby of photography.
I'm excited to be joining such a great team and look forward to getting to know everyone over the coming year.
---
Mrs Lyndsey Warsap
Year 2 Class Teacher
---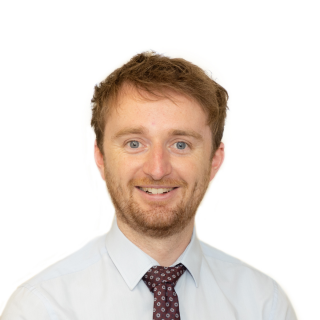 Mr Daniel Gray
Year 3 Class Teacher
Having originally trained in finance, I completed my PGCE at Northumbria University in 2017, I have been teaching in KS2 ever since. My favourite subjects are Computing, Geography and Maths. I aim to make my lessons fun and engaging so I hope we all enjoy learning and exploring lots of new topics together across the year.
Outside of school, I spend lots of time with my dog, Luna. If she's not lying on the sofa with me, you'll probably find us out on a walk at the coast.
One of my passions is photography and being outdoors. Over the past years I have had a few of my pictures published in newspapers, sold calendars, and had images recreated by local artists.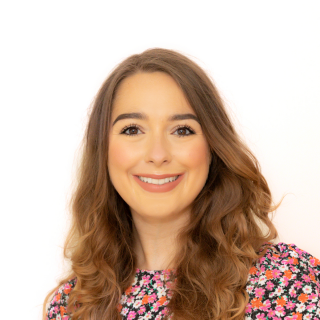 Miss Laura Greatrex
Year 4 Class Teacher
Originally from Cambridgeshire, I fell in love with Newcastle when I moved to the city to study English Language and Literature at Newcastle University. My favourite places are the Quayside and the coast.
I have learnt so much from the incredible team and inspirational children at St Charles'.
During my placement at St Charles', I taught in Year 1, Year 2 and Year 3. I have been teaching Year 4 for the past 2 years.
Outside of school, I enjoy baking, reading, running and going to the gym.
---
Mrs Emma Mills
Year 5 Class Teacher
I qualified as a teacher in 2005 and have lots of experience working in a range of primary year groups. In 2021 I decided to take a break from full time teaching so I could be more flexible around my two children, Izzy and Noah. It was on supply that I did some work at St Charles' and fell in love with the school, so when the opportunity came up to cover Mrs Hague's maternity leave and be a more permanent part of the school team I jumped at the chance.

In my spare time I enjoy running and playing netball. I completed the Great North Run for the third time last year and got my PB, which I was extremely pleased with as the last time I ran it was over ten years ago! I also recently took up netball again, after not playing since I was at school (a very long time ago) and enjoy playing in a netball league on an evening time. However, my greatest passion is exploring and visiting new places with my family; we are all super excited to be visiting Paris next year for the Olympic Games and then plan to travel around France afterwards.
Mrs Sarah Bertenshaw
Class Teacher
I have been teaching for 8 years now and I joined the St Charles' team last academic year. I am a music specialist and studied music at university before training to be a teacher. I absolutely love teaching music and you will often find me singing in the classroom or playing my flugel horn!
Leading the choir at St Charles' is one of my favourite things to do and I am looking forward to putting on lots of performances next year!
I enjoy running outside of school, although I am not quite as fast as Mrs Nealings or Mrs Ambrose! I also play in a brass band twice a week and we put on many concerts across the region and even take part in national competitions.
I love working at St Charles' and I feel very lucky to work with such wonderful colleagues, pupils and families every day.
---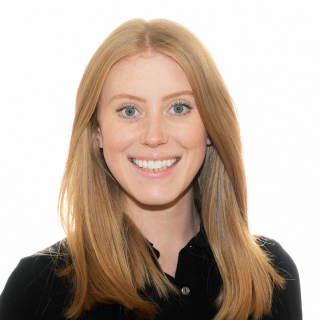 Mrs Rachel Hague
Class Teacher (currently on maternity leave)
I completed my teacher training at St Charles' with Carmel Teacher Training Partnership in 2017-18. I really enjoy working at such an amazing school!
At university, I studied Early Childhood Studies and then went on to work as a nursery nurse. I really enjoyed my job but, I wanted to explore! So, I moved to Italy and worked in Milan teaching English for 2 years. This was an amazing experience and I like to visit my friends who are still living there today.
Outside of school, I really enjoy going for walks especially along the beach so I can get an ice cream. I like to go camping and exploring the outdoors; hiking up mountains or paddle boarding.
I have worked in Year 5, Year 3, Year 1 and Year 2.
---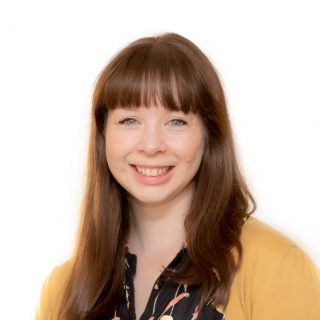 Miss Elizabeth Hamer
HLTA
Having grown up in Manchester, I moved to the North East for university and loved it so much that I have been here ever since! I attended Newcastle University, where I studied English Literature and completed an MA in Modern and Contemporary Studies.
I worked as a Teaching Assistant for nine years before moving to France, where I lived in Paris, teaching English and attempting to learn French. I came back to Newcastle in January 2020 and joined the St Charles' team that September. I have been lucky enough to work in all year groups and get to know all of our amazing children.
I lead the school council and I am looking forward to working with them again next year.
Outside of school, I enjoy reading, singing and performing in local theatre groups.
---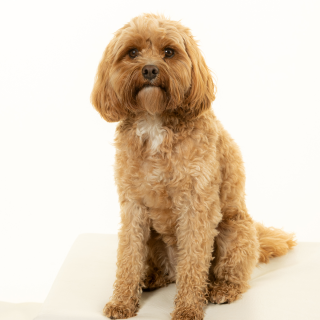 Poppy
School Dog
---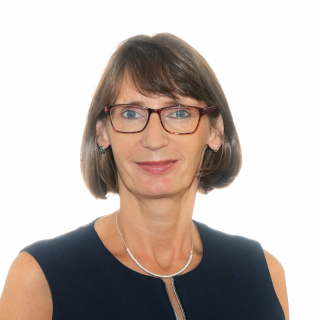 Mrs Tracey Ambrose
School Business Manager
---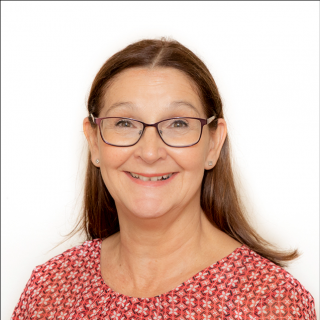 Mrs Jane Phillips
Administration Assistant
---

Fr Michael Weymes
Parish Priest
---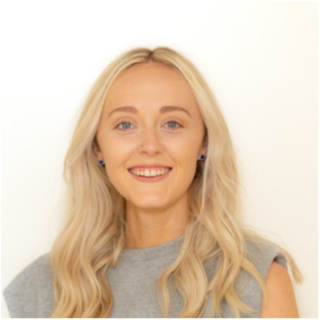 Miss Megan Cranney
HLTA
---

Mrs Emma Clasper
Teaching Assistant
---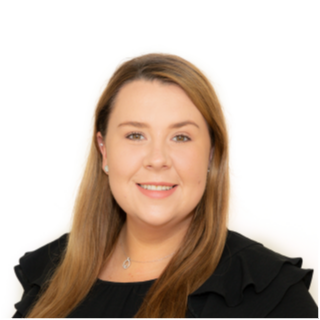 Miss Rebecca Doyle
Teaching Assistant
---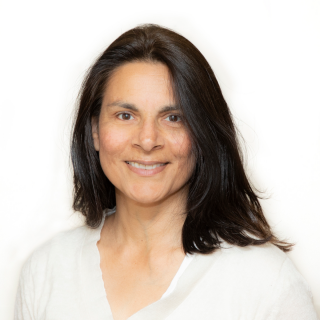 Ms Kali Kaur
Teaching Assistant
---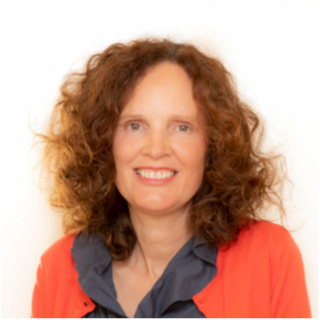 Mrs Karen Mitchison
Teaching Assistant
---

Mrs Nazma Khanum
Teaching Assistant
---

Mrs Leanne Walsham
Teaching Assistant
---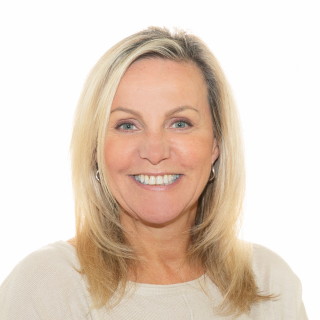 Mrs Angela McCabe
Teaching Assistant
---

Mrs Christine Shuttle
Teaching Assistant
---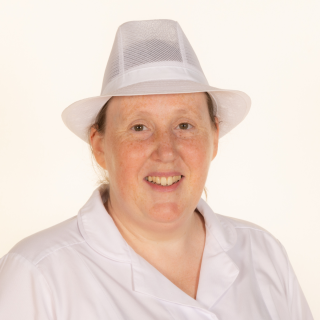 Mrs Lea Cavina
School Cook
---
Miss Amber Tinnion
Teaching Assistant
---
Miss Dennyse Boon
Teaching Assistant